Transportation ways
Our professional logistic team have rich specialized knowledge on hand of dangerous chemicals. We arrange different transportation ways according chemical properties and quantity.
Courier delivery:
International courier service of dangerous goods samples and air parcel services, including identification report of cargo transportation conditions, air transport dangerous package certificate, replacement of UN packaging; Various high-value dangerous goods cold chain packaging, storage, and air transportation, providing dry ice, ice packs, refrigeration equipment, and full-scale dangerous goods cold chain logistics services;

---
Airway : For air transportation
Air transportation of dangerous materials such as pharmaceutical raw materials, intermediates, pesticide raw materials, preparations, flavors and fragrances, ink coatings, fine chemicals, etc .;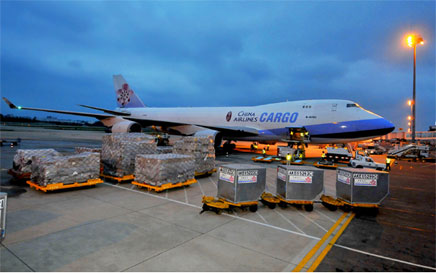 ---
Seaway : we can shipping dangerous chemicals:
1. Provides international FCL international shipping services for Class 2.1, Class 2.2, Class 2.3, Class 3, Class 4.1, Class 4.2, Class 4.3, Class 5.1, Class 5.2, Class 6.1, Class 8, Class 9 and general chemicals.
2. Provide international logistics services for LCL by category 2.2, 3, 4.1, 4.3, 6.1, 8, 9 and general chemicals.
3. Door-to-door trailers, warehouse interiors, customs declaration, declaration of dangerous goods, agency dangerous package certificate, classification society, boiler inspection certificate, and Shanghua Institute appraisal report.
4. Foreign customs clearance, door-to-door delivery, warehousing distribution, two-way transshipment, DAP / DDP.
5. Consultation and training services for dangerous goods international logistics programs.