Request for Quotation
I.How to search products?
GlobalChemMall supports product search in the following ways:
1.CAS number 2.English name.
When users browse information on GlobalChemMall,they can search and query related products through the search tool at the top of the page.


---
II.How to post purchase information for products that are not available in the mall?
"Want to get quotations?"at the bottom of the homepage to post the purchase information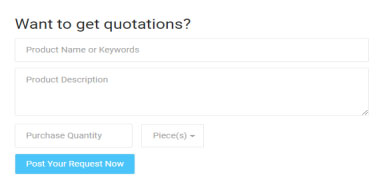 ---
III.How to place an order?
Buyers can click"Start Order"to place an order when they find the product on GlobalChemMall,and the buyer will pay for the order.We will confirm the information and arrange the delivery according to the buyer's order status.Or click"Inquiry Now"to send an email to us.